I'd love for you to join me at an exclusive Self.ish Lifestyle event!
Subscribe and take a listen on SELF-CARE TUESDAYS PODCAST our mission is to
EMPOWER|ENCOURAGE|ELEVATE
"Self-Care Tuesdays is a podcast about three women with different lifestyles raising awareness on the importance of self-care to reach one's highest potential."
Learn more about my events below:
Energy Qi Healing & Hypnosis
Amplify your self-care journey with an hour immersion in a salt cave to release any toxins, along with a clarifying Energy Qi Healing retreat and Hypnosis to settle into the new you.
Himalayan Salt Caves—Detoxify. Reset. Invigorate.
A popular form of natural therapy in Europe and Russia, Dry Salt Therapy is a natural and holistic treatment for adults and children that has been known to aid in detoxifying the respiratory system, healing skin conditions, promoting better breathing, sounder sleep and overall wellness.

Energy Qi Healing allows any energy blockages to be released and allows brand new clean energy to integrate into the system. An 8,000 year old Eastern practice, Qigong is the study of your body's energy field, and it is directly related to your physical, emotional, mental and spiritual health. It is a relaxing & peaceful modality leading you towards clarity and balance.

Hypnosis is a widely recognized tool for exploring realms of the unconscious mind, identifying and activating our inner resources (courage, faith, self-love, etc.), discovering new ways for resolving inner conflicts, and handling obstacles and challenges. We are analytical conscious beings but in a trance, we allow the subconscious to co-exist and cooperate to achieve an optimal state. Trance is a deep state of relaxation which is the desired optimal state to learn and receive information.

Date And Time
Tuesday, May 7, 2019
6:30 PM – 7:30 PM EDT
Location
Nature's Salt Cave and Float Pod
49 Alden Street Cranford, NJ 07016
Cost
$50 per person
Join Self-ish Lifestyle Therapy, The Katosphere and Marylou from Setu Community for an experiential workshop to awaken, discover and implement the Goddess Archetype Within.
"Power isn't power until you learn how to use it."
There will be plenty of gifts—both earthy and heavenly—from luxurious food, motivational practices, heartfelt experiences, and inspirational teachings.
In this 2 hour workshop you will learn:
Which GODDESS you exemplify.
How to channel the GODDESS within.
Practice specific power yoga poses to activate the GODDESS Archetype
How to anchor the GODDESS energy.
How to release and let go using the GODDESS energy.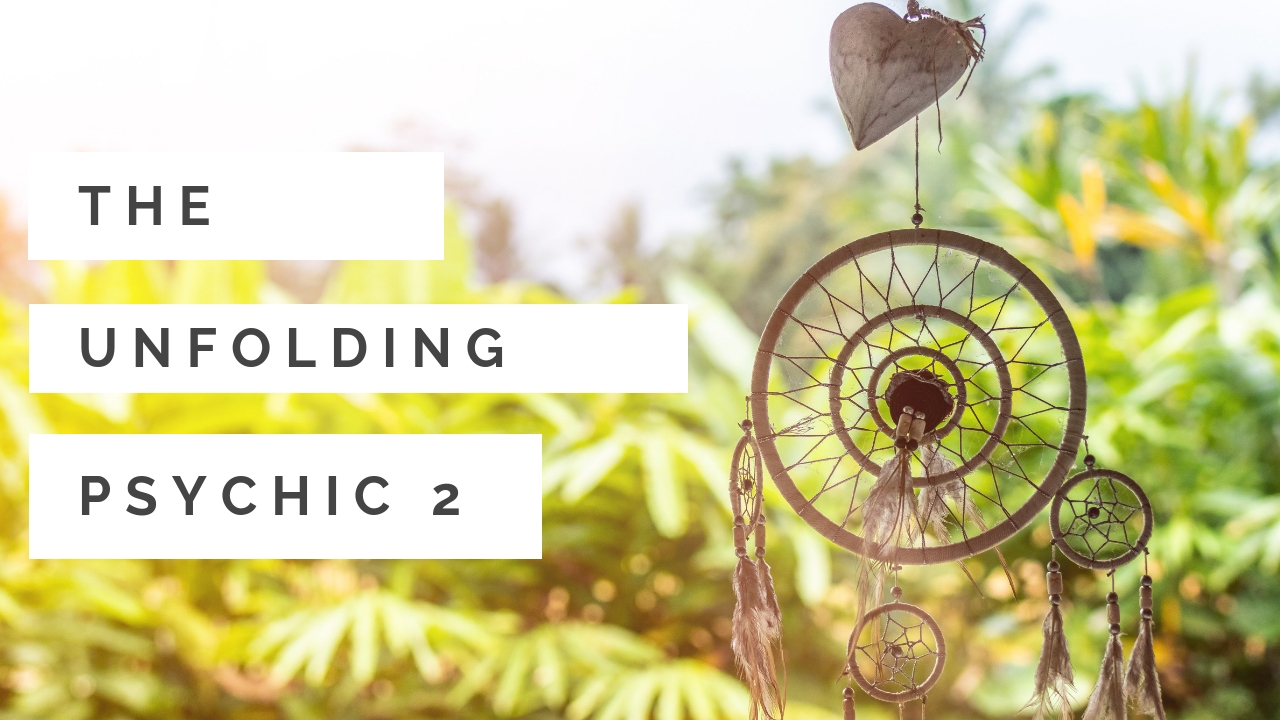 Are you interested in how you can begin your journey beyond your five senses? This workshop will breakdown the proper techniques to clearly receive divine guidance so that you can feel at home with your natural gifts of intuition.
Moving cultivated energy to go further into developing a deeper understanding of what we call sitting in the power.
Discussing nature therapy and numerology
Understanding how to use Archangels Metatron, Raguel, Ariel, and Azrael and gain knowledge of their purpose
Specific guided meditations to establish energy to connect deeper into a divine journey.
Practice card and aura readings.
I am honored to to continue teaching and demystifying the realm of spirit so that you can be armed with resources to help you develop not only as a unique individual in this material world but also as a mystic towards soul transformation. See you there!
Date And Time
Sun, February 24, 2019
2:00 PM – 5:00 PM EST
Location
Self-ish Lifestyle
492 Pompton Avenue
Cedar Grove, NJ 07009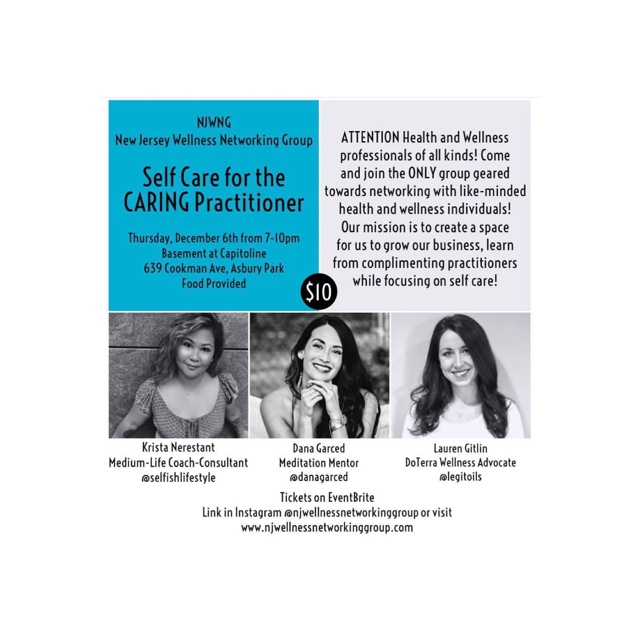 Self Care for the CARING Practitioner
I am excited to see all those who can make it in Asbury Park NJ!
At this event I will be sharing easy, practical and intuitive techniques to empower you to step up, step in, and make s#it happen along with a few other amazing individuals. There will be food and drinks and an amazing opportunity to connect.

DATE AND TIME
Thursday, December 6, 2018
7:00 PM – 10:00 PM EST
LOCATION
Capitoline
639 Cookman Ave
Asbury Park, NJ